By Neil Greenberg
MedTech Innovator is the largest accelerator of medical devices in the world, and the premier nonprofit startup accelerator in the medical technology industry. Its mission is to improve the lives of patients by accelerating the growth of companies that are transforming the healthcare system. MedTech Innovator matches healthcare industry leaders with innovative early-stage and emerging growth medtech companies for mentorship and support.
Founding sponsors include many of the most prominent healthcare companies, among them Johnson & Johnson, Baxter, Olympus Medical Systems Group, W. L. Gore & Associates, Inc. and numerous others. In October, MedTech Innovator held its 2020 MedTech Conference, the largest gathering in the industry, which awards a $350,000 grand prize and four $25,000 prizes to the winners. There are also several incubator space awards presented from JLABS, bringing the total to prize money to $500,000. Over 1000 applications came in from 45 countries, Here's MedTech Innovator CEO Paul Grand explaining the organization and the competition:
THE MEDTECH INNOVATOR AWARDS:
WINNER: RHAEOS, for developing a wearable for the noninvasive monitoring of ventricular shunt function for hydrocephalus patients.
FINALISTS:
CELLVIE, for developing a device-enabled mitochondria transplantation therapy for heart disease.
Circadia Health, for developing a contactless remote monitoring disease.
Lief Therapeutics, for developing a wearable ECG and digital therapeutic for mental health, providing remote patient monitoring with a HIPAA-compliant clinician dashboard.
Moray Medical, for developing a robotic catheter that makes delivery of therapies inside the beating heart as easy as moving a cursor on a computer screen. respiratory failure.
EXECUTION AWARDS:
Execution Awards are presented in conjunction with AdvaMed Accel's Virginia Shimer Rybski Memorial Award, which recognizes the potential of a promising entrepreneur or entrepreneurial medical technology company. Here are the winner and the five other finalists:
WINNER: VENA VITALS, for a continuous non-invasive blood pressure monitoring in the form of a soft flexible sticker.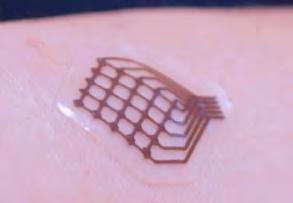 FINALISTS:
Aksense, for an early and rapid diagnostic biosensor that eliminates death from healthcare associated infections
Envision Endoscopy, for developing a novel suturing device for flexible endoscopy for tissue approximation and large defects management.
Forcen, for developing ForceFilm, which provides a digital "sense of touch" in surgical robotics.
MOWOOT, for a novel, purely physical, non-drug and non-invasive solution to treat intestinal transit disorders.
Puzzle Medical Devices, for a long-term hemodynamic transcatheter heart pump associated with minimal blood trauma, that allows for safe and efficacious support without open-heart surgery.
BEST VIDEO COMPETITION
In addition to competing for product awards, each company in the MedTech Innovator 2020 Cohort created a highly produced 1-minute video to tell you their story. Here are the five finalists in the video category: